close
Dear Creators, we are proud to announce an amazing affiliate program for you to earn some serious and continual cash. Read about our affiliate progarm here.
Caros criadores, temos o orgulho de anunciar um incrível programa de afiliados para vocês ganharem muito dinheiro de forma contínua. Leia sobre nosso programa de afiliados aqui.
Advertise
Special pricing the next 1-2 months. Book the entire ad space(s) for yourself.

Why advertise with us See Google Analytics
MGTOW.TV is the world's biggest and most engaging MGTOW platform continuously growing in popularity
Over 13000 registerd users who uploaded 13000 videos and counting
On average 2500 daily visitors who spend around 5 minutes on the platform
User monthly engagement is over 150000 sessions that yield almost a half a million page views
Visitors from the world over with over 75% of them browsing in English
Big Brazilian community representing 20% of the entire platform users
45% of vistors are USA based with Canada representing an additional 5%
UK 3.75% / Australia 2% / Mexico 1.65% / Germany 1.5% / India 1.25% / Spain 1%
We have an Alexa Rank in the top 200000 and steadily increasing in rank
Web Based Ad Spaces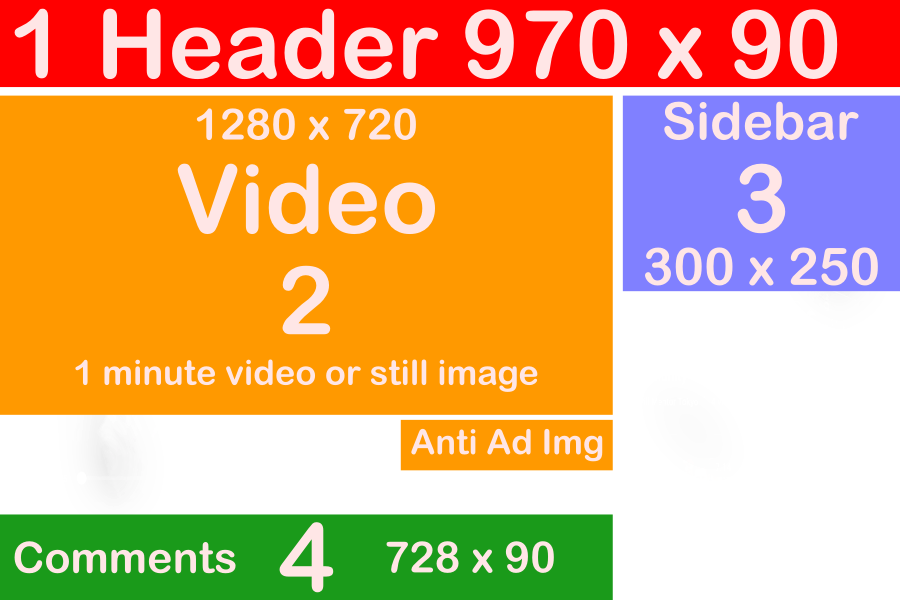 Header ad runs through out the entire site. It averages no less than 250,000 monthly impressions. Price: $950 USD/Mo.
Video ads play before the video. All video ads are accompanied by a text based ad underneath it in case pre-roll ad cannot play. $2.00 USD CPM (Per 1000 views).
Sidebar ad is available only on desktop and some big tablets. Ads are served only on video pages. Sidebar ads average 80,000 monthly views. Price: $350 USD/Mo.
Comments ad is seen on both desktop and mobile and is served in video comment section. It averages no less than 150,000 monthly views. Price: $300 USD/Mo.
What You Will Get Become a sponsor
Ads that are not blocked by Brave or ad-blockers
Industry standard ad sizes
Responsive mobile friendly designs
To start a video ad campaign right-away starting at only $2.00 USD per 1000 views, make sure you are logged in and from the drop down menu select Advertising.