close
Dear Creators, we are proud to announce an amazing affiliate program for you to earn some serious and continual cash. Read about our affiliate progarm here.
Caros criadores, temos o orgulho de anunciar um incrível programa de afiliados para vocês ganharem muito dinheiro de forma contínua. Leia sobre nosso programa de afiliados aqui.
The Only Muscle Building Video You'll Ever Need | Andrew Huberman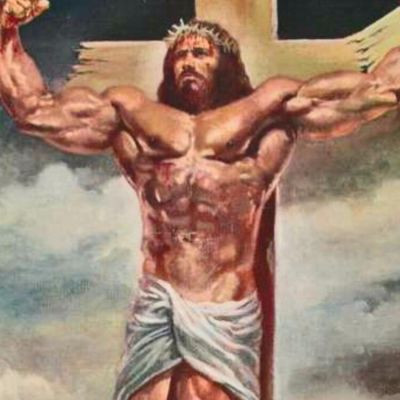 Dr. Andrew Huberman is a distinguished neuroscientist and a professor at Stanford University, renowned for his groundbreaking research in the fields of neuroscience and neurobiology. His work primarily focuses on areas such as visual perception, motivation, and behavioral neuroscience, contributing significantly to our understanding of the human brain. Dr. Huberman is not only a respected academic but also a highly effective science communicator. He excels in simplifying complex scientific concepts related to brain health, stress management, and human performance for the general public. Through various media outlets and engaging public speaking engagements, he empowers individuals with insights into their own brains, helping them unlock their full potential and achieve optimal well-being. <br> <br>Discover the Ultimate Weekly Fitness Routine! In this video, we break down the complete fitness protocol from Sunday to Saturday, guiding you through a week of effective workouts and wellness practices. Whether you're a fitness enthusiast or a beginner, this comprehensive plan will help you stay on track and achieve your health goals. From cardio to strength training, nutrition tips, and recovery strategies, we've got your entire week covered. Watch now and take the first step towards a healthier you!&quot; <br> <br>Follow us on Social Media: <br>Instagram: https://www.instagram.com/evolveandbulid/ <br>TiktTok: https://www.tiktok.com/@evolveandbulid <br>Twitter: https://twitter.com/evolveandbuild <br> <br>Check out our Website! <br>Website: https://evolveandbuild.org/ <br> <br>#muscle #musclebuilding #andrewhuberman #muscles #musclegain #fitness <br> <br>Speaker: https://www.youtube.com/@hubermanlab <br>Instagram: https://www.instagram.com/hubermanlab <br>Twitter: https://twitter.com/hubermanlab <br>Facebook: https://www.facebook.com/hubermanlab <br>LinkedIn: https://www.linkedin.com/in/andrew-hu... <br>Website: https://hubermanlab.com <br>Newsletter: https://hubermanlab.com/neural-network <br> <br>Source | All rights reserved: Fitness Toolkit: Protocol &amp; Tools to Optimize Physical Health | Huberman Lab Podcast #94: <br>https://youtu.be/q1Ss8sTbFBY?si=OWKSlw44lvJu472s <br> <br>Copyright info: <br>*The content utilized in this work does not belong to us. It has been repurposed in accordance with fair use, with the purpose of educating and inspiring others. <br>*We want to make it clear that we have no intention of infringing upon the rights of the copyright holder in any way. The content used is strictly for research and reviewing purposes, as well as to provide educational value, all within the bounds of applicable copyright laws. <br>*We do not claim any ownership of the excerpts used in this video. However, we have included them with the intention of helping to motivate people. If any copyright owners wish to have the video removed, please contact us at the provided email address: evolveandbulid@gmail.com, and we will promptly comply with your request.
Show more